TRAINS
You can find and buy train tickets via the Austrian Railways ÖBB here.
Train schedule from Vienna to Budapest on May 1st (starting time in Budapest: 17:30)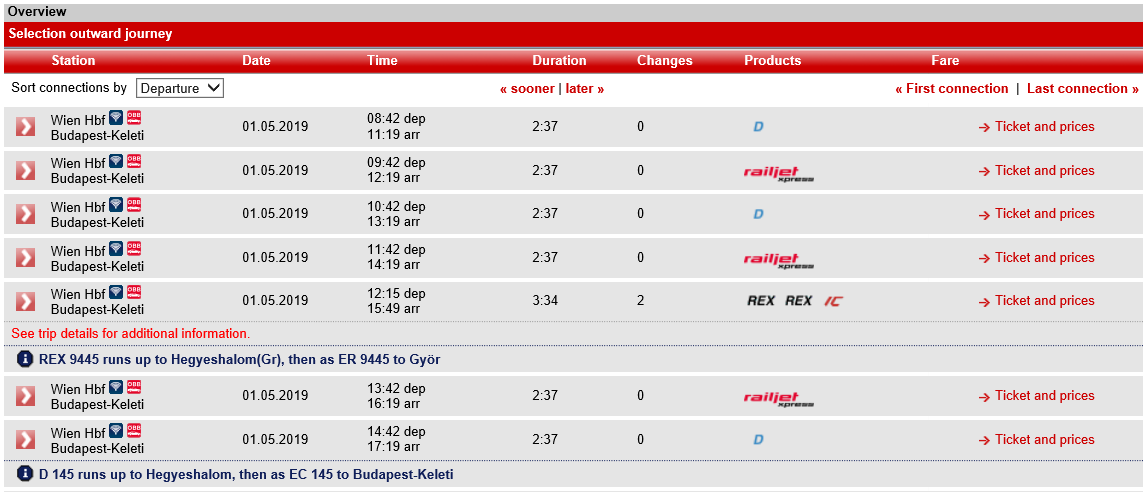 Train schedule from Budapest to Vienna on May 3rd (starting time in Vienna: 14.30 for the City Walk, 18.30 for the Opening with Dani Rodrik)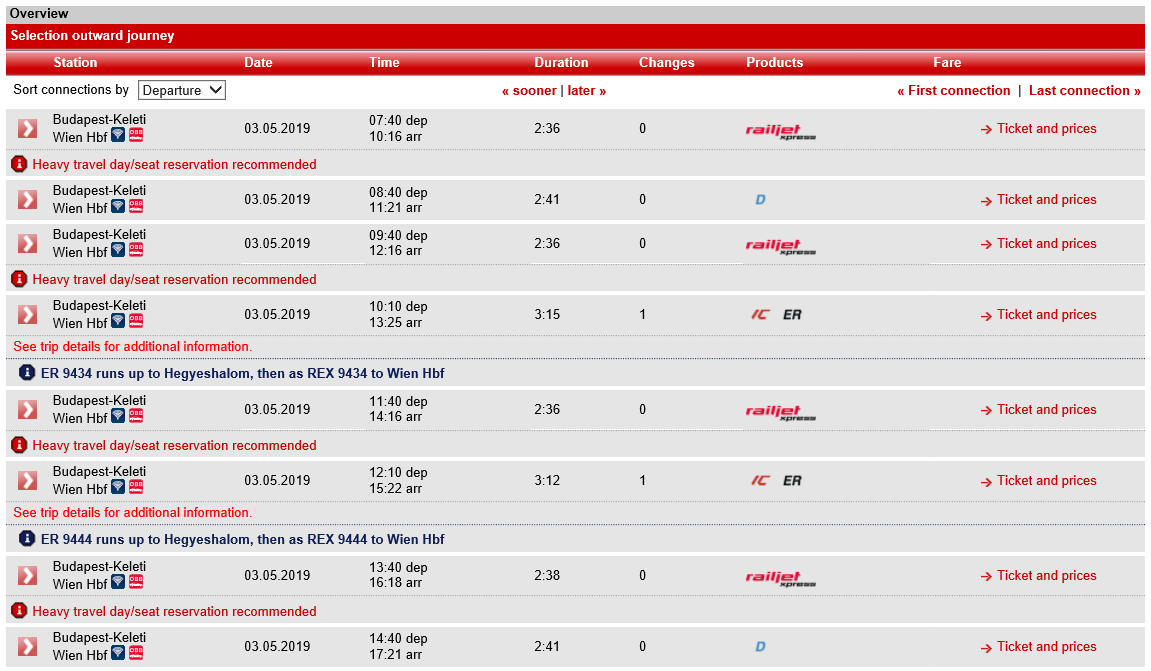 BUSES
Additionally, there are several bus lines operating bewteen Vienna and Budapest, e.g. here.