lane kenworthy is our 6th visiting professor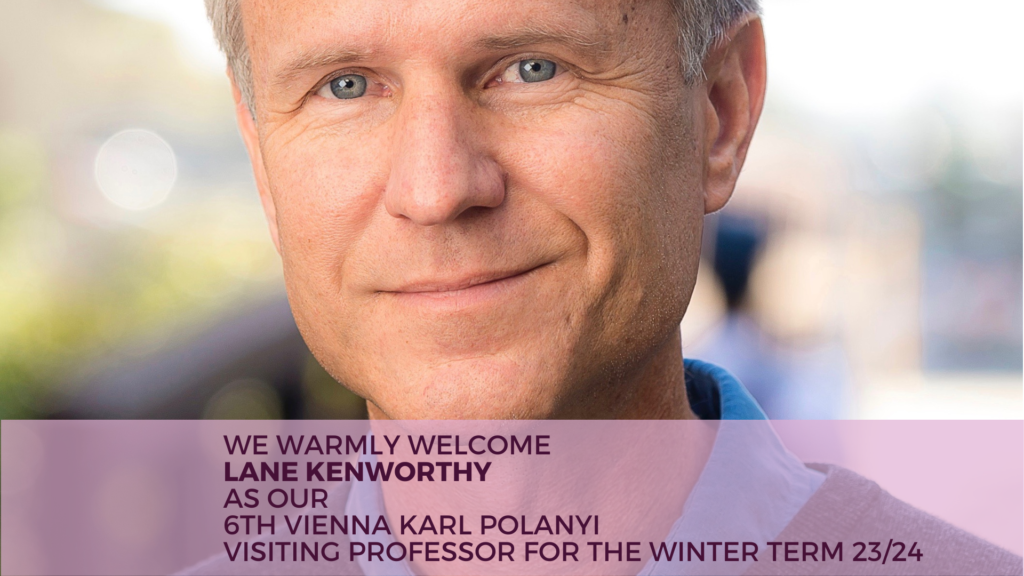 we warmly welcome lane kenworthy!
It is our pleasure to introduce to you our 6th Vienna Karl Polanyi Visiting Professor Lane Kenworthy. 
He is Professor of Sociology & Political Science and Yankelovich Chair in Social Thought at the University of California-San Diego. As a sociologist and political scientist, he is examining the economic effects of income and wealth distribution and works on the welfare-state, transformation towards increased social and economic security and equal opportunity. We are very much looking forward to his teaching in the Vienna Karl Polanyi Visiting Professorship Research Seminar and the Public Lecture he will hold on January 11th in Vienna.
We will soon inform you about his stay in Vienna, his Public Lecture in January and the CEU Workshop!
In the meantime you can find out more about Professor Lane kenworthy and our previosu visiting Professors by clicking the links below and watch their public lectures on our YouTube Channel!