KARI POLAYNYI-LEVITT's 100th BIRTHDAY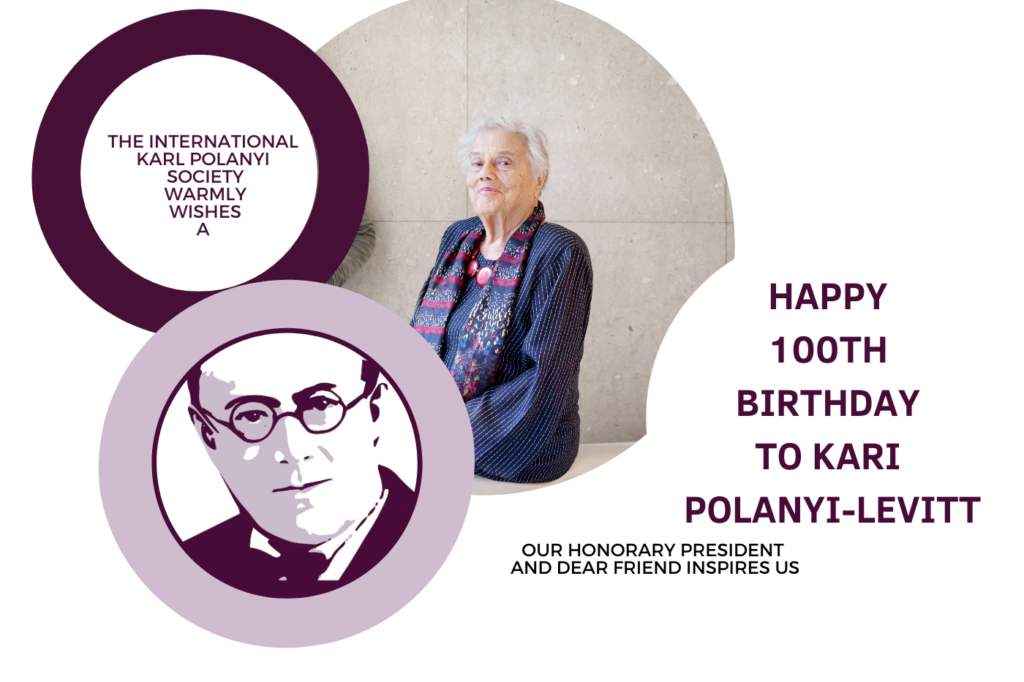 what a reason to celebrate!
You will find all the material from today's celebatory conference hosted by our Board Member Margie Mendell, longtime collaborator and friend of Kari Polanyi-Levitt at the Karl Polanyi Institute of Political Economy at Concordia university in Montéal here.
In the meantime you can find out more about Kari and her inspiring family all over our website and especially in our new podcast series. Enjoy!