Polanyi all over the World
In this sixth part of our series 'Polanyi all over the world', Japanese professor Chikako Nakayama writes about the revival of Polanyi in 21st century Japan and its most important scholars. Read here why such a revival was necessary.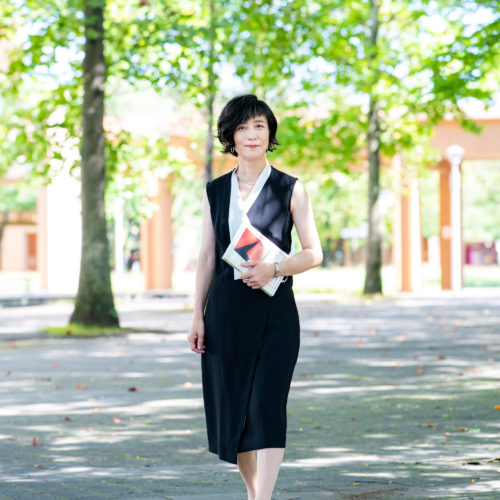 Karl Polanyi has been revived in the 21st Century in Japan, just like in other parts of the world. One common ground is the publication of the revised edition of "The Great Transformation" in 2001 being read as a fundamental and structural critic of market-based global economy, from which a Japanese translation appeared in 2009, and the consciousness for change to a more human, social and solidary economy. In Japan, the complex disaster due to a huge earthquake, a Tsunami and a severe accident of the Fukushima atomic plants in 2011 in the midst of depression, urged many people to re-think the neoliberal, economy-oriented mind-set. It was the revival of the swell of civil movement around the 1970s. Since then, Polanyi, along with Marx, has been the major icon for active citizens seeking for social and sustainable development in Japan.
The main contributor to the first introduction of Polanyi in Japan since 1970s was Yoshiro Tamanoi (1918-1985), but we cannot forget two Keio Boys (graduates of Keio University), Takehiko Noguchi (1941-2014) and Shinichiro Kurimoto (1941-): Noguchi was the main translator of "The Great Transformation" in 1975 and also the new one in 2009, interested in monetary and financial theories and history. But a friend of him, also a Keio Boy and the founding president of a company for snacks (Calbee), listening to Noguchi and applying Polanyi's idea to his enterprise, advocated the concept of 'smart terroir'[1] to vitalize local areas and organized an NPO (Non Profit Organization) for 'the most beautiful villages in Japan'. In contrast, Kurimoto's approach to interpret Polanyi's economic anthropology in connection with contemporary philosophy was more interdisciplinary and spectacular, gradually deviating from academics. His essay "Budapest Story", containing interviews to pay homage to people around Polanyi, has been read often.
Tamanoi, economic scholar at Tokyo University, discovered Polanyi after his extensive research on comparative economic systems and history of economics, focusing on Marx, Menger, Schumpeter and the German historical school. He edited an unique Japanese volume of translations from representative works of Polanyi in 1975 and then energetically developed his idea of regionalism, 'economy and ecology' and 'economy of life', taking over Polanyi's thought and collaborating with Ivan Illich. Furthermore, Tamanoi actively expressed his opinion against nuclear weapons, against the base in Okinawa and for the peace movement in general. This stance was shared by those who engaged in the theory and practice of endogenous development, popular in Japan at that time. The endogenous development was conceptualized opposing to exogenous, that is, large-sized, government-driven one, and hence sought for community-based, participants-oriented development which can be seen as precursory of sustainable development recently discussed.
Since the 1980s, although this tendency decreased and Polanyi was increasingly forgotten in Japan, formal and informal students clung to his idea.: Some persistently read and investigated Polanyi and others continued their practices for alternative economies such as cooperatives, regional currencies, small-sized energy etc. 1995 marked a turning point for Japanese society: Kobe was hit by a strong earthquake in January and people began to spontaneously commit to voluntary activities for Kobe.  Atsushi Fujii (*1967), who has long pursued social economy, explains that he started with the research of community business in Kobe and gradually recognized the need for theoretical backbone and discovered Polanyi later. In the meantime, Midori Wakamori (*1973) and younger scientists enthusiastically reintroduced Polanyi, making access to his idea much easier.
In 2019 I happened to join the board of an NPO, the Pacific Asia Resource Center (PARC), founded in 1973 for civic activities and education, where different people can come together and discuss together.
[1] Terroir is a French word to emphasize locally unique characteristics like the taste of local wine, and the adjective 'smart' implies to listen to women's voice who had rather been neglected in Japanese local agricultural villages. (M. Matsuo 2015, "Smart Terroir: The Great Transformation from the Argument of Extinction of Agricultural Villages" (in Japanese), Gakugei Shuppan.)
Chikako Nakayama
is Professor at Tokyo University of Foreign Studies in Japan and member of the Board of Directors of the Pacific Asia Resource Center in Tokyo.
More 'Polanyi all over the World':